Environment´s information
There are tens of paths to walk by the Mountain Chain of Moncayo. By Bertatón, which is the highest village and in the Route of Bécquer, the traveller goes into lands of Zaragoza although the region of Tarazona is much more touristic which you can get it from Ágreda, Villa of the Three Cultures with an admirable historic-artistic heritage. You also have the option, from Ágreda, of going to Vozmediano where there is a good castle and the impetuous hedge of the river Queiles, and crossing by the slopes of Moncayo and get into in the province of Zaragoza from Vozmediano. In Muro de Ágreda there is a museum centre with Romanesque archaeological reminds and a medieval fountain next to a leisure area. In Ólvega there is also a wonderful leisure area next to the hermitage of the Virgin of Olmacedo and diverse hiking routes. In Cueva of Ágreda, in the Cave of Hercules is installed an interpretive centre on the bat and, path of Borobia, a medieval bridge next to a hermitage focus of pilgrimages. Likewise, in Borobia, a magnificent Gothic parish and other leisure are next to the sanctuary of the Virgin of the Saints. Likewise following the road which goes to Almazán, the traveller can soak in Noviercas, with its Islamic tower and its interpretive centre and museum dedicated to Gustavo Adolfo Bécquer.
Cueva de Ágreda
In the valley of Araviana in teh South Slope of Moncayo with meadow of oak trees and natural pool in the River Molinos In the valley of Araviana there are some caves and hills. In the cave which dominates the village has been habilitated an Interpretation Center where the bats are the main characters. Its term belongs to the Red Natura 2000 for being part of the LIC and ZEPA "Mountain Chain of Moncayo". There are detours of the GR-86. A legend about Hercules and Caco which is located traditionally in the village.
Tours
The grassland, place inhabited by ancient oak trees. Natural swimming pool formed by the river Molinos. Climbing to the South face of the Moncayo, the source of river Queiles. The valley of Araviana, a karst complex, full of caves and sinks.
Activities
Horse excursions. Michologic routes. Hiking. Mountain bikes to the tours by the rural paths of the area, which guarantee a big natural beauty.
WHERE TO GO

Contrebia Leukade
Contrebia Leukade es la ciudad más antigua de La Rioja, puesto que fue fundada en el siglo III antes de Cristo. Situado en Inestrillas, entre Cervera y Aguilar. Es considerado uno de los yacimientos a...

Castillo de Cornago
Al llegar a Cornago sorprende la belleza del conjunto formado por el castillo y el templo parroquial, pero una vez en el pueblo llama la atención la reconstrucción de las viviendas y cómo esta urbaniz...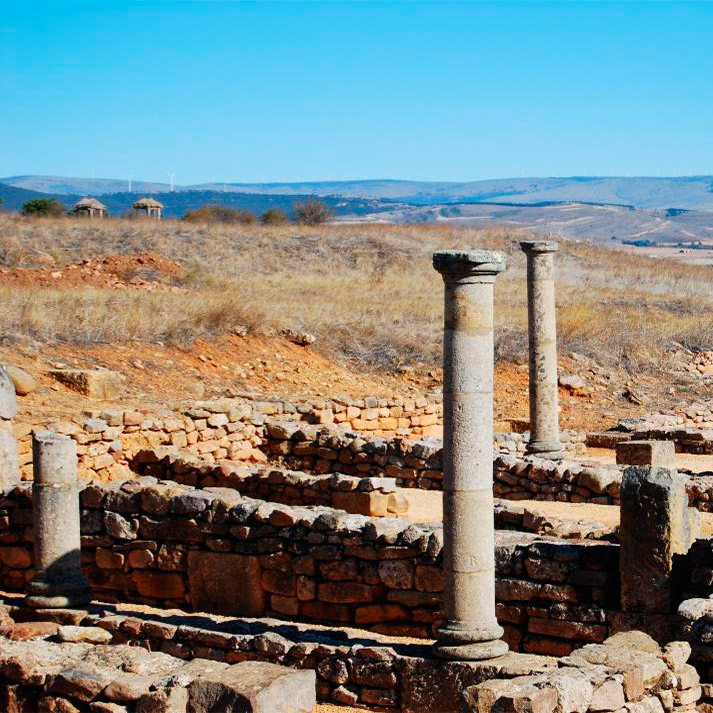 Numancia
Numancia resistió al imperio Romano en diversas guerras celtibérico-romanas hasta ser quemada por Cornelio Escipión en el 133 a.C. Se han reconstruido dos casas y hay un itinerario para recorrer las c...
UPCOMING EVENTS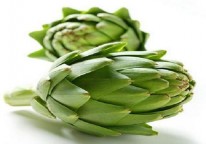 Jornadas de la exaltacion de la verdura en Tudela
En Castejón, del 20 de abril al 1 de mayo
Todo un extenso programa con ella: degustaciones, catas, talleres de cocina, comidas y cenas populares, concursos gastronómicos? Y otras actividades como conciertos. En total más de 150 actos componen...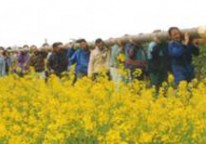 El Mayo Barillas
En Barillas, 8 de mayo
En Barillas, localidad de la Ribera de Navarra, se mantiene una tradición ancestral basada en ritos mágicos. Se trata de la traída y colocación en la plaza San Miguel, centro neurálgico del municipio,...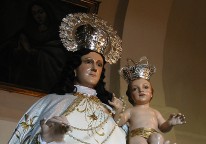 Romería Virgen de Olmacedo
En Ólvega, 10 de mayo
Tras la novena, la Romería de la Virgen de Olmacedo, con procesión y subasta de productos tras la misa que comienza a las 10 h. A las 18:00 reparto de caramelos a los niños en el pórtico de la iglesi...